Why are snacks necessary in a diet?
Snacking in between your meals are proved to be effective tool for your weight loss as it helps your hunger in between meals, which can lead to overeating at your next meal. Perhaps, snacks can play an important part of a healthy eating pattern. It is said that Eating something every few hours keeps you healthy. We all have a backup plan in everything, so do you have snack options in hand which can be helpful especially when you are too busy and can't prepare or eat a healthy meal.
Benefits of including a healthy snacks in your diet:
1)Helps in maintaining our Weight and keep that in Control
The first and important point which I would like to mention is that including a healthy snacks in your diet will help you in Effective Weight Control. Choosing healthy snacks helps you avoid extreme hunger. While you make sure to have your mid-meal snacks at regular intervals, it is equally important and crucial  to make sure that you indulge in healthy snacking. This will stop you from reaching out to unhealthy items like box of doughnuts or a chocolate bar from the vending machine.
2)Maintains Mood
Food is fuel. Some foods will give you a instant energy like a fuel but how fast it gives energy at the same speed it lowers your energy too. So switch to healthy eating to give you consistent source to help you feel alert and happy. Nutrient less foods like chips, chocolate, sugars, drinks, etc. damage your health, but as we know they also provide a lot of energy but it is quickly followed by a painful crash which can leave you feeling cranky, hungry, and unable to focus. Healthy snacks is like a slow-burning fuel that keeps you energetic for the entire day. You won't experience moodswings or dullness. In fact, you will feel and look like a happier person.
Why am I not losing weight? Struggling with the same question and it gets always stuck in your mind don't worry we HealthSous and our Team are here to help you. Read the article why-am-i-not-losing-weight-join-weight-loss-program and get your answers.
3)Improvement in focus, productivity, and reduction in stress.
Healthy snacks provide a boost of energy. Many research studies have demonstrated that students and employees who indulge in snacks during the day had more energy, mental acuity, and overall performance.
Healthy Indian Snacks that will burn your fat and helps you to loose your weight effectively:
Roasted chickpeas
Chickpeas are high in several vitamins and minerals. They are a rich source of protein and fibre that may help you to keep your appetite in control. It contain several properties in it that can help you to manage blood sugar levels and increase weight loss.
You can visit the amazon store to know more about this tasty and healthy product- www.amazon.in
Roasted Bajra
If you're trying to lose weight then adding a whole grain foods with a low calorie density like bajra to your diet will be very much beneficial. It has lot of benefits like it will help you to keep your heart Healthy. Bajra is rich in insoluble fibre that helps in the digestion process. It also reduces the secretion of bile acids and is associated with a lowered risk of gallstone formation. Foods that are rich in fiber are very good for your digestive system. Bajra is rich in protein as well. Proteins are known as the building blocks of the body as they help with muscle strength and tissue repair. It is a must to include this protein in your diet.
Roasted Bajra-www.amazon.in
Roasted Jowar
Jowar has hight nutrient composition which is very Necessary for a good health. Compared to other cereal grains like barley or rice, jowar contains a much higher concentration of fiber which lowers risk of obesity, stroke, high blood pressure, cardiac disease, diabetes and digestive problems and also ensures higher satiety levels, leading to lower consumption by keeping hunger pangs at bay. Which also helps the fiber content in jowar to reduces our appetite.
Roasted Jowar – www.amazon.in
Nuts
In Research it is shown that eating nuts – walnuts, almonds, peanuts, pistachios can help you loose those extra pounds. Nuts are packed full of protein and fibre, healthy fats and various essential nutrients that promote a healthy weight and overall health.
A Plate full of Fruits
Fruit contains all natural substances like vitamins, minerals, antioxidants, fibrer, and prebiotics that we know already. It also protect us from chronic diseases and help us in weightloss. There are many reasons why you should make fruit a daily staple in your diet. In studies it is shown that the people who are overweight and suffering with obesity are also able to loose weight by eating fruits and including it has a part of their snacks.
Yoghurt/Curd Sandwich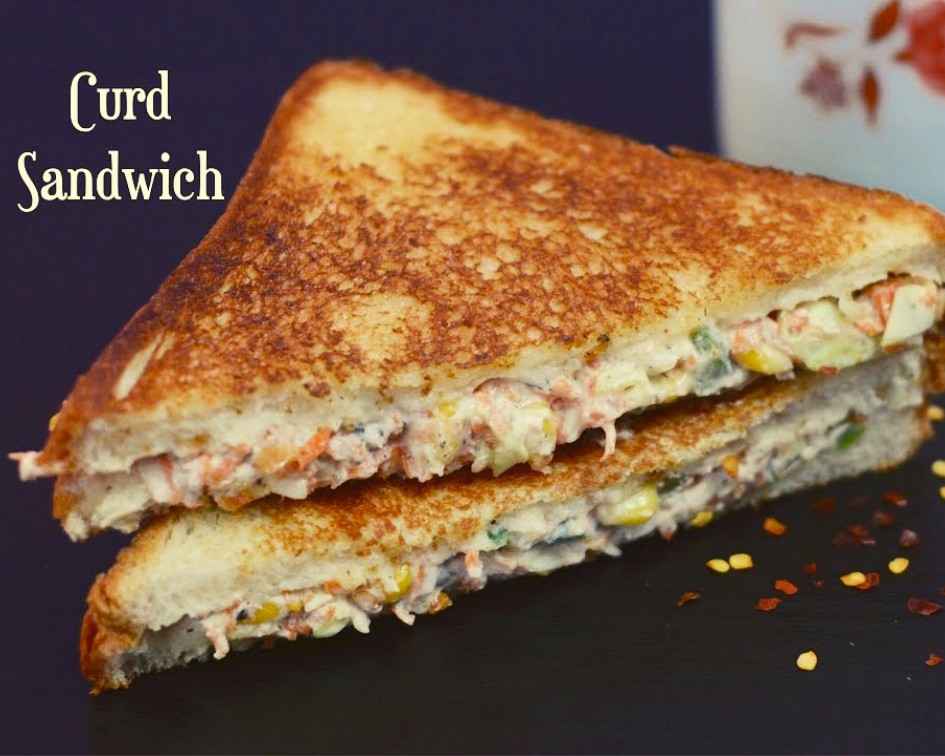 Thick curds are used for making curd sandwiches, whole wheat bread slices, fresh vegetables like grated carrots, cabbage, onions, bell peppers, fresh coriander, black pepper, and salt. One yogurt sandwich contains 200 calories. This incredible delicious snacks are low in fat but rich in fiber and it contain good amounts of proteins in it. It also hass calcium, Vitamin A and C, and iron which makes it a perfect snacks.
Makhana
It is a good substitute for junk snacks like chips and puffs that we never gets over easily. For the health-conscious, it is a low-calorie option that is full of many nutrients like protein, potassium, carbohydrate, fiber, and minerals like magnesium, iron & zinc.
Sprouts
sprouts are highly recommended when we are trying to lose our weight. It contain very less amounts of calories and are rich source of fiber. If you include sprouts in then it will be very beneficial and it can make you feel active and reduce your appetite, which is really beneficial when your trying to shed your weight.
Oats
Oatmeal is one of the best breakfast options for those trying to lose weight. It does not matter how you make it, whether you microwave it or go for overnight oats recipes, this whole grain cereal can curb your hunger and help you slim down.
Whole Wheat Biscuits
The biscuits that we enjoy with our cup of chai are often flour-based and can be bad for our health. Thankfully, many organic food brands sell wheat biscuits, which are a much better alternative. Try switching to whole wheat biscuits, you will not only love but also you will see difference in your weight.
Chia seed pudding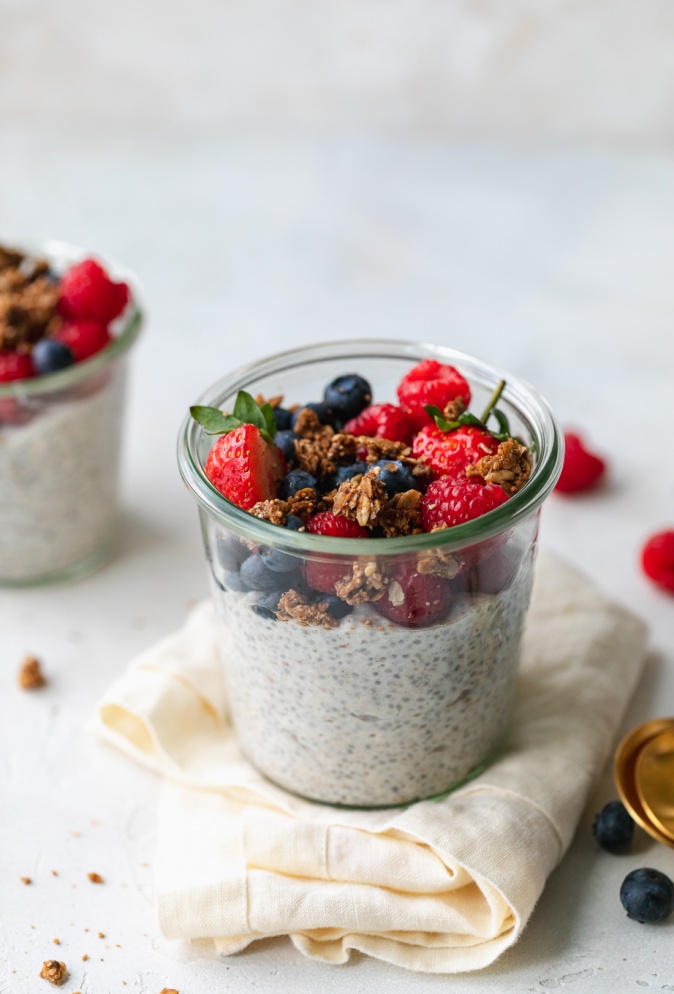 If you take a small amount of chia seeds then also it has almost 10 grams of fiber.. Which is near to 40 percent of the recommended amount of daily in take.Weightloss in somecases is linked to the diet high in fiber so do include the foods high in fiber. According to 2015 researchTrusted Source, eating 30 grams of fiber daily may help you lose as much weight as if you followed a more complicated diet.
Soup
Make your favourite soup and carry it with you in a thermos to sip on whenever you get hungry.
When Is The Best Time To Consume Snacks?
Snacks should be consumed at every 2-3 hour intervals after your main meals. To gain the most value from them, consume Indian snacks during the day. If you are struggling with late-night hunger pangs, you can opt for a post-dinner snack like nuts or roasted snacks, provided you have eaten your dinner well ahead of your bed-time. Also make sure that the snack is of low in caloric content.
Eat Healthy. Be fit.
Related:
If you can't stick to one exercise you should must read-5 Reasons You Can't Stick to An Exercise Program